Mothers of adolescents and adults with autism experience chronic stress comparable to combat soldiers and struggle with frequent fatigue and work interruptions, new research finds. These moms also spend significantly more time caregiving than moms of those without disabilities.
"This is the physiological residue of daily stress," says Marsha Mailick Seltzer, a researcher at the University of Wisconsin-Madison who authored the studies. I invite you to read the full article over on Disability Scoop by Michelle Diament. Originally published November 10, 2009
I can certainly relate to this with Julia. Autism and deafness are each a grand challenge in their own singular standings. Both leading each individual down a different path but when you have them married together there are no words I could use to describe the daily intensity and needs. Unless you live it, breathe it and all that 24/7 365 one can not even begin to imagine the stress levels coming in from all directions. From an early age to later in life. It truly is a life journey and one for anyone who is caring for someone living with any developmental challenge no matter the 'label'.
For me here is a list of things I've come to learn and know for sure through managing Julia's business of disability and traveling along her life's path.
Anything of importance must be in writing. If it did not happen in writing then it never happened.
Keep copies of everything, organized in a 3 ring binder. Update it annually.
Ask questions, lots of questions, if necessary, and don't be afraid to do so.
Be a part of the educational and life team of your child. Show up, advocate, participate, communicate. Educate yourself on the law.
Understand diploma options. Are the goals and growth of your child's skills on the right track? What will happen after graduation? Work? Day program? Know the options.
Get your hands dirty in the positive growth forward of your child. It's not solely the responsibility of the school system nor is it the sole responsibility of the parent. It is a 'WHOLE TEAM' effort. Be on the team and do your part.
Only worry about the things you can control and don't give up your energy to things you can't.
Redefine your definition of the family if need be. Does your core group support you in a positive way or do they drain everything you have adding emotional stress and strain?
Don't feel guilty for taking some 'YOU' time.
Celebrate the accomplishments no matter how small they may be and Thank GOD for your miracle. He has a purpose listen to the message.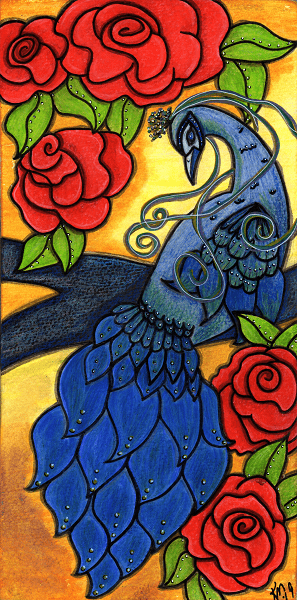 Lastly, creativity has been the saving grace for me. Whether it be creating in a journal, on canvas, paper, or a brown bag it really helps. The flow and energy of creativity have shown it quiets the mind, decreases stress and brings clarity to things you may have not 'seen' before, at least for me anyway. I like to think our creativity has unconditional love and support no matter the medium, the technique or emotional energy put in the piece. Each creation can take us on a journey to a place we needed to go but didn't realize we needed to go there until we arrived and released the residue of daily stress.