Hello, just popping in to share some exciting news! Julia and I have each been accepted to participate in the Floral Expressions Exhibit at the Rockmart Cultural Arts Center! This is the first time Julia and I both have been in a gallery setting together and we couldn't be more excited! The exhibit runs from May 6th-June 24th, 2021. The reception is May 15, 2021 at the art center from 4-6pm. We hope you will help us to spread the word and you come out and join us at the reception.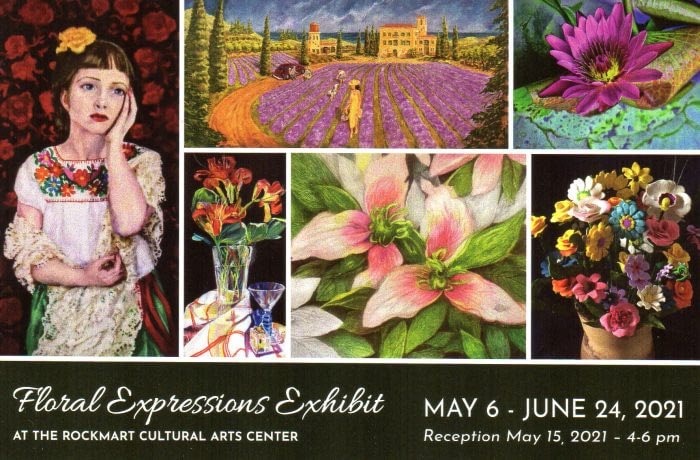 I could not be more proud of Julia. She has created, with direction, 2 original digital pieces from her original 'Flowers' piece. Come see in person the magic of 'Star Flower' and 'Hydranga'. My entries are all mixed media on wood adding textural elements that make you want to touch and feel each one.
There is quite a variety of styles and mediums representing 56 artists in this exhibit. Including oil, acrylic, watercolor, alcohol ink, drawing, pastel, ceramics, polymer clay, wood, photography, fused glass, felting, encaustic, embroidery, collage, bead weaving, digital art, and mixed media.
The gallery & gift shop is open for you to visit and see the creative talent this show offers anytime during these hours Tuesday 1-7 pm, Wednesday & Thursday & Saturday 10 am-4 pm. Julia and I hope you will join us at the reception on Saturday, May 15th, 4-6 pm! We'll see you there!
Thanks so much for following along on this journey, we are forever grateful!